You can update your Automations at any time. Just follow these steps to ensure you gain complete control over your home's air. Automations you commit via the HAVEN IAQ App will be carried out by your Central Air Controller.
1. Open the HAVEN IAQ app.
2. Click the Menu icon in the top left corner.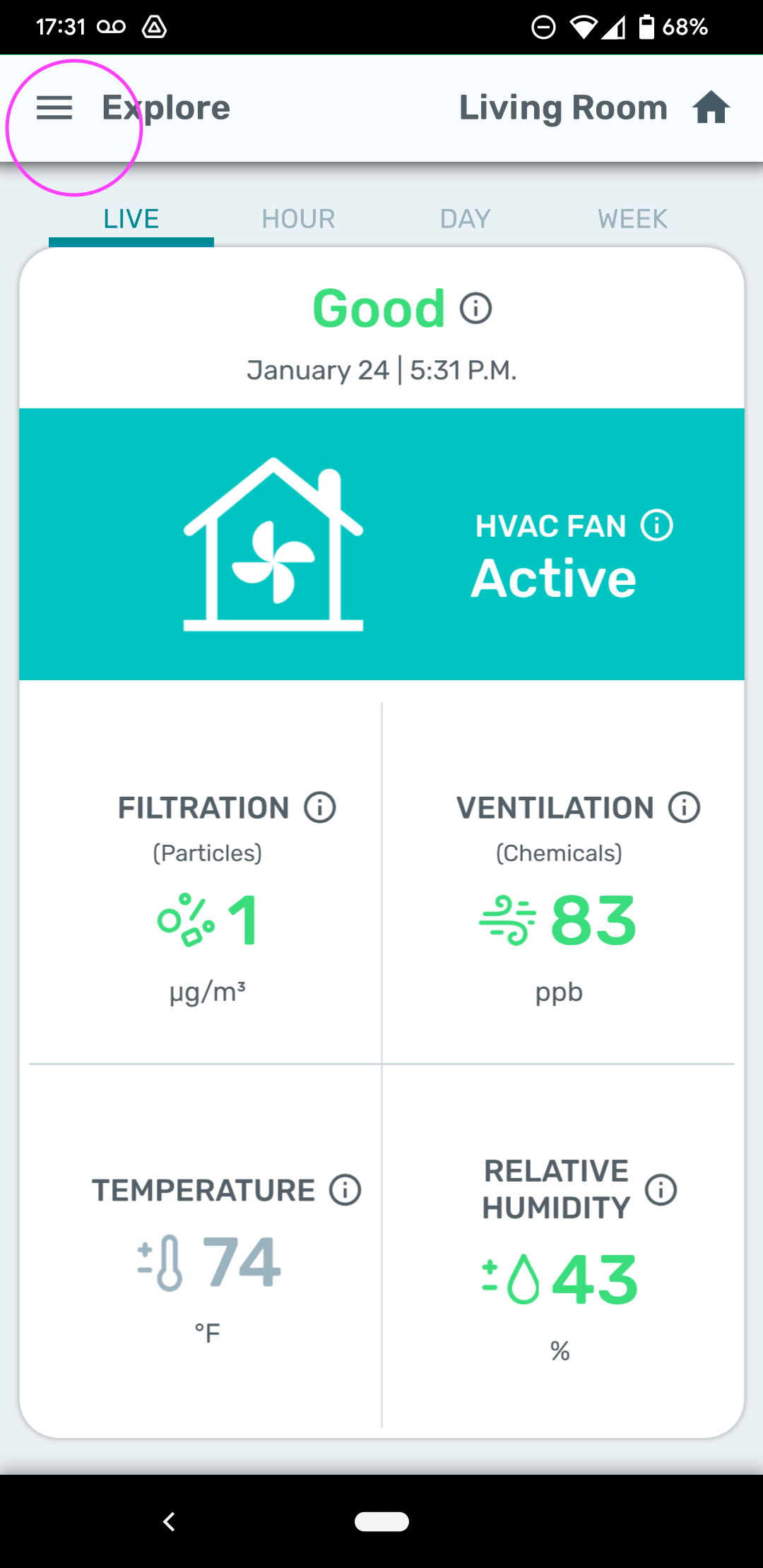 3. Select "My Home".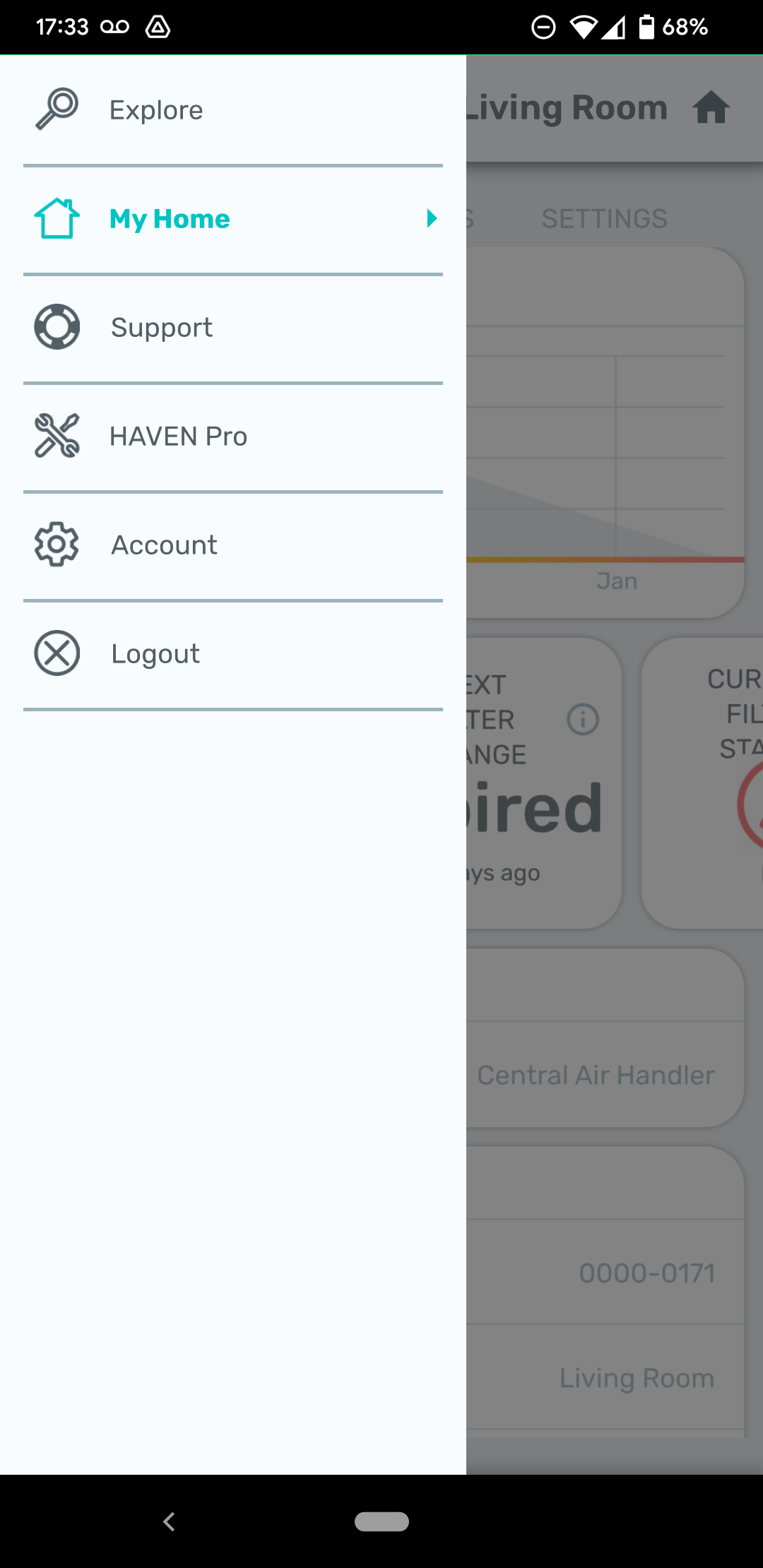 4. Toggle to "Automations".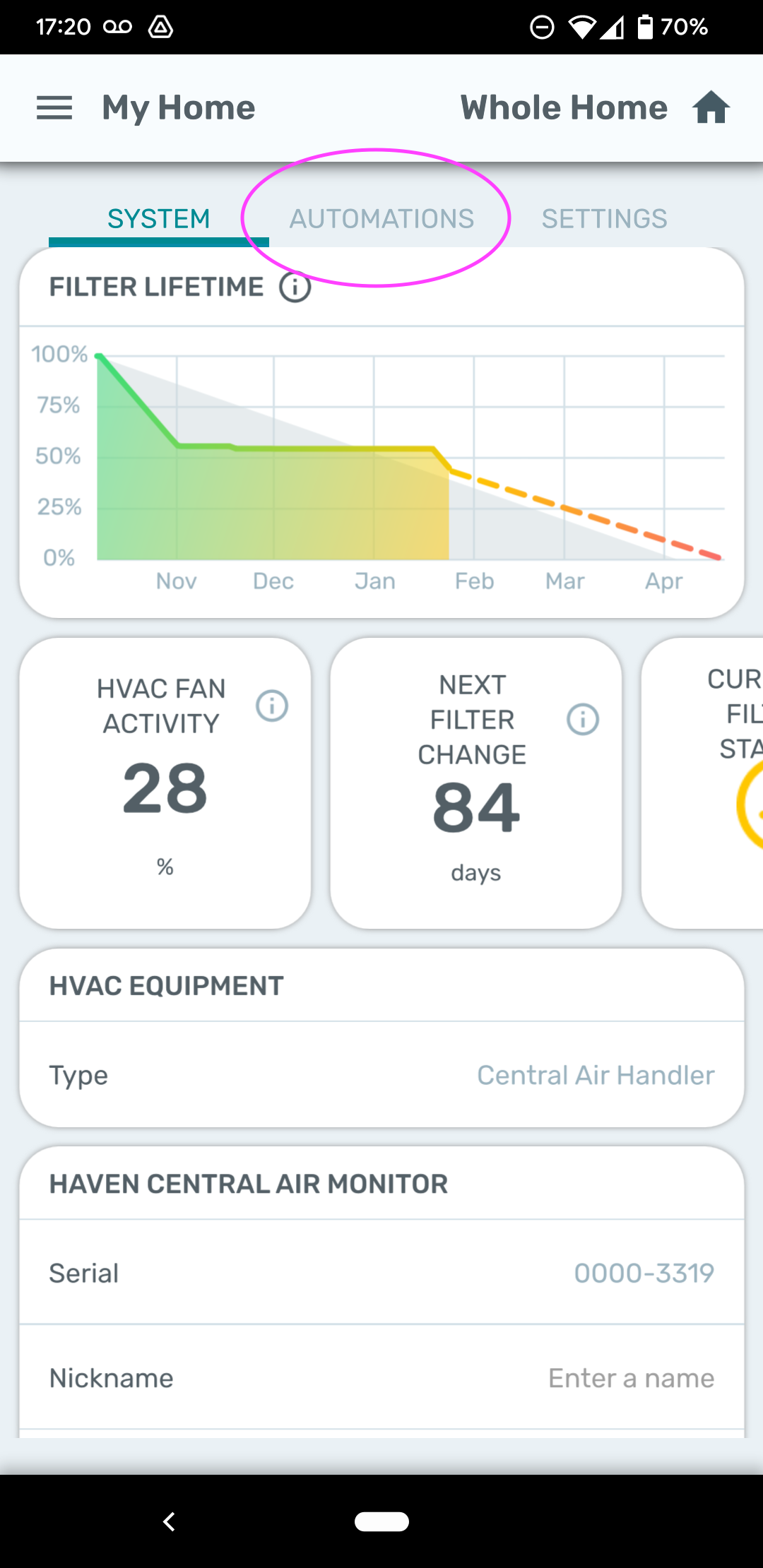 5. Select the blower equipment you want to change the Schedule for.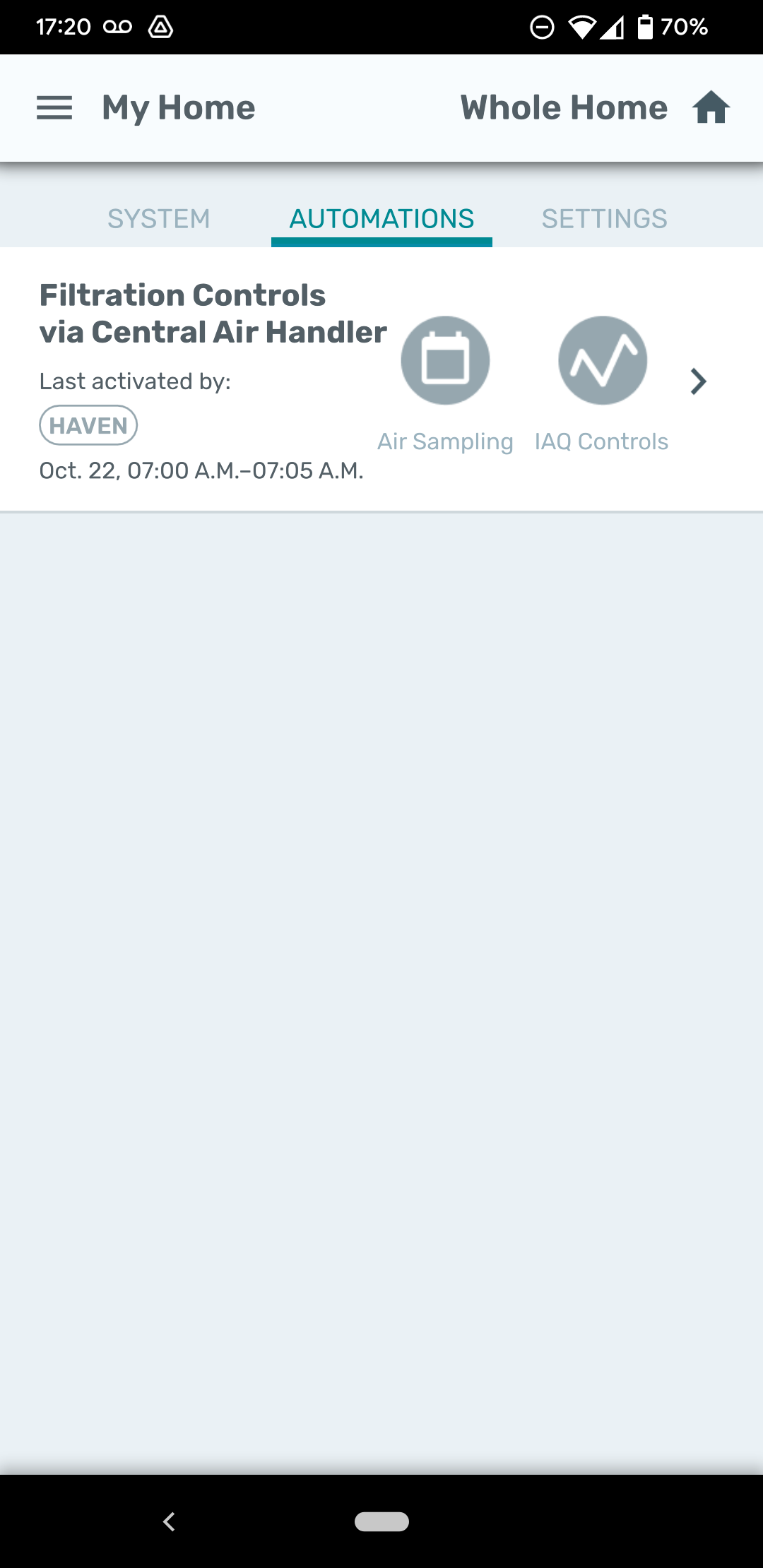 6. Click the Edit icon in the bottom right corner, and choose "Edit Schedule".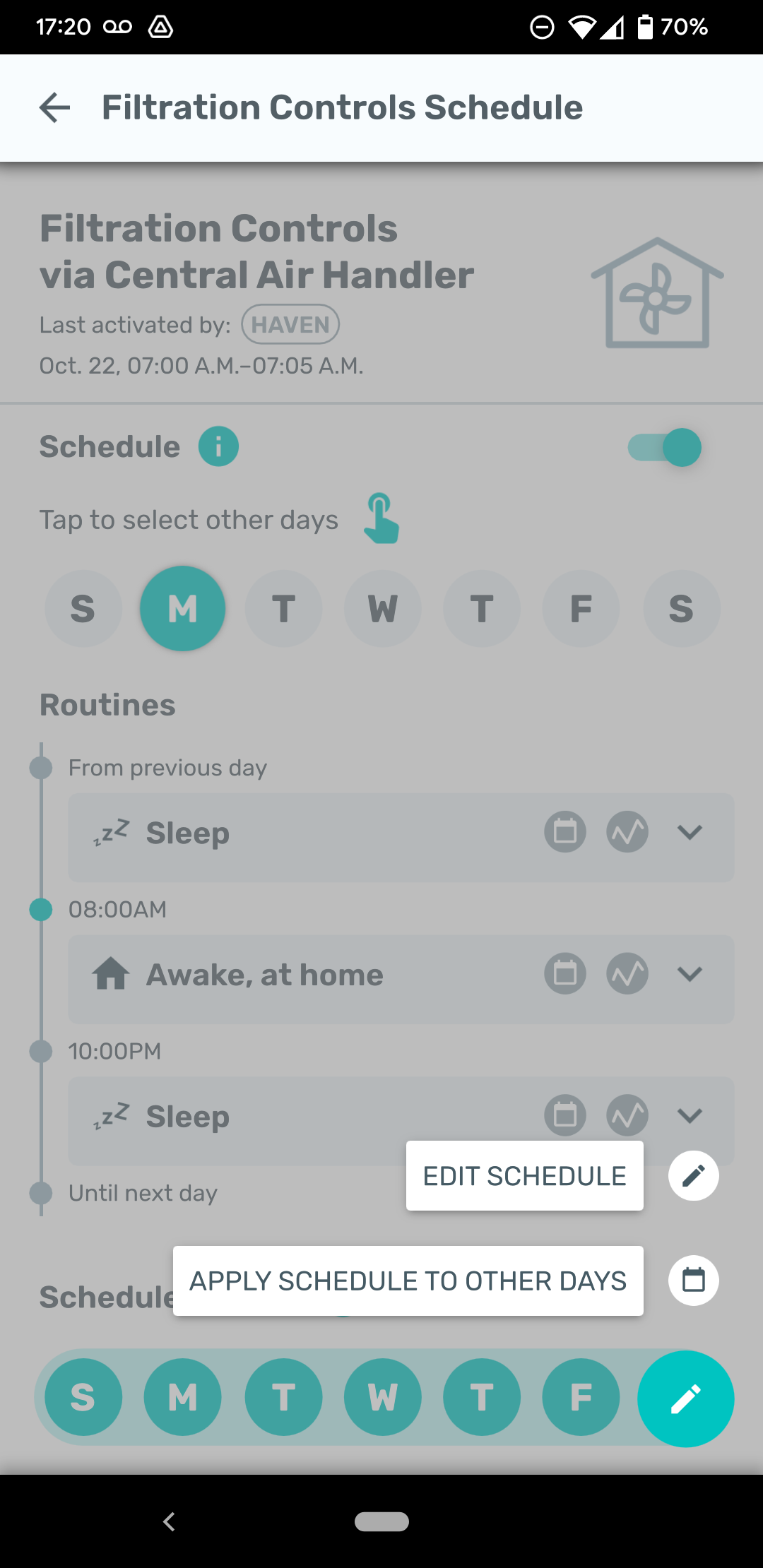 7. Click the Expand icon in the Routine you want to change the settings for, and click "Edit Settings".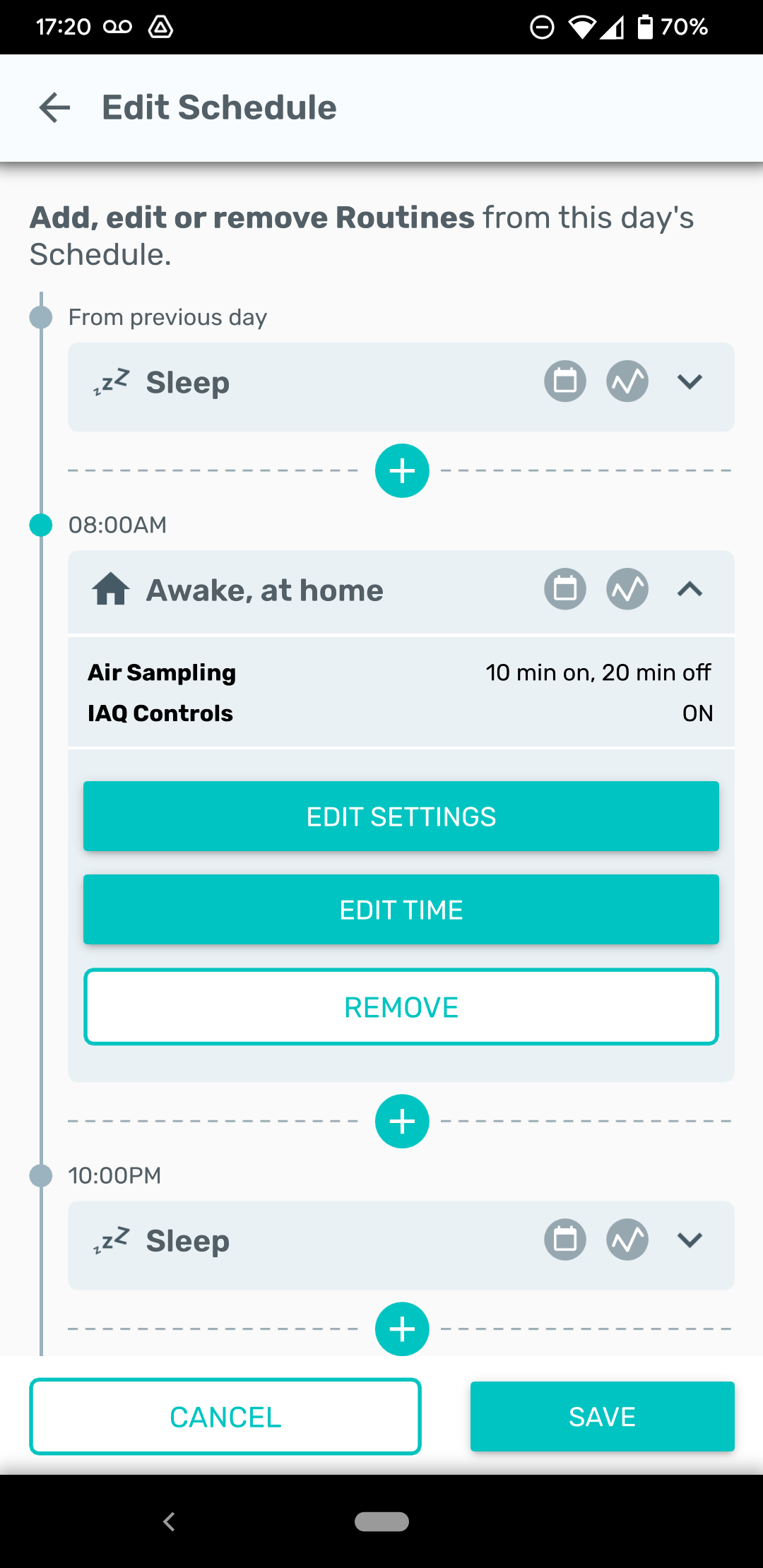 8. Either select a different Template or choose different Air Sampling (Circulation) settings, depending how frequently you want your air to circulate. We recommend AT LEAST once an hour, even once every half hour if you're comfortable with that. The more we circulate, the better chance you have that HAVEN will pick up on air quality issues and actively manage your air for you when you need it.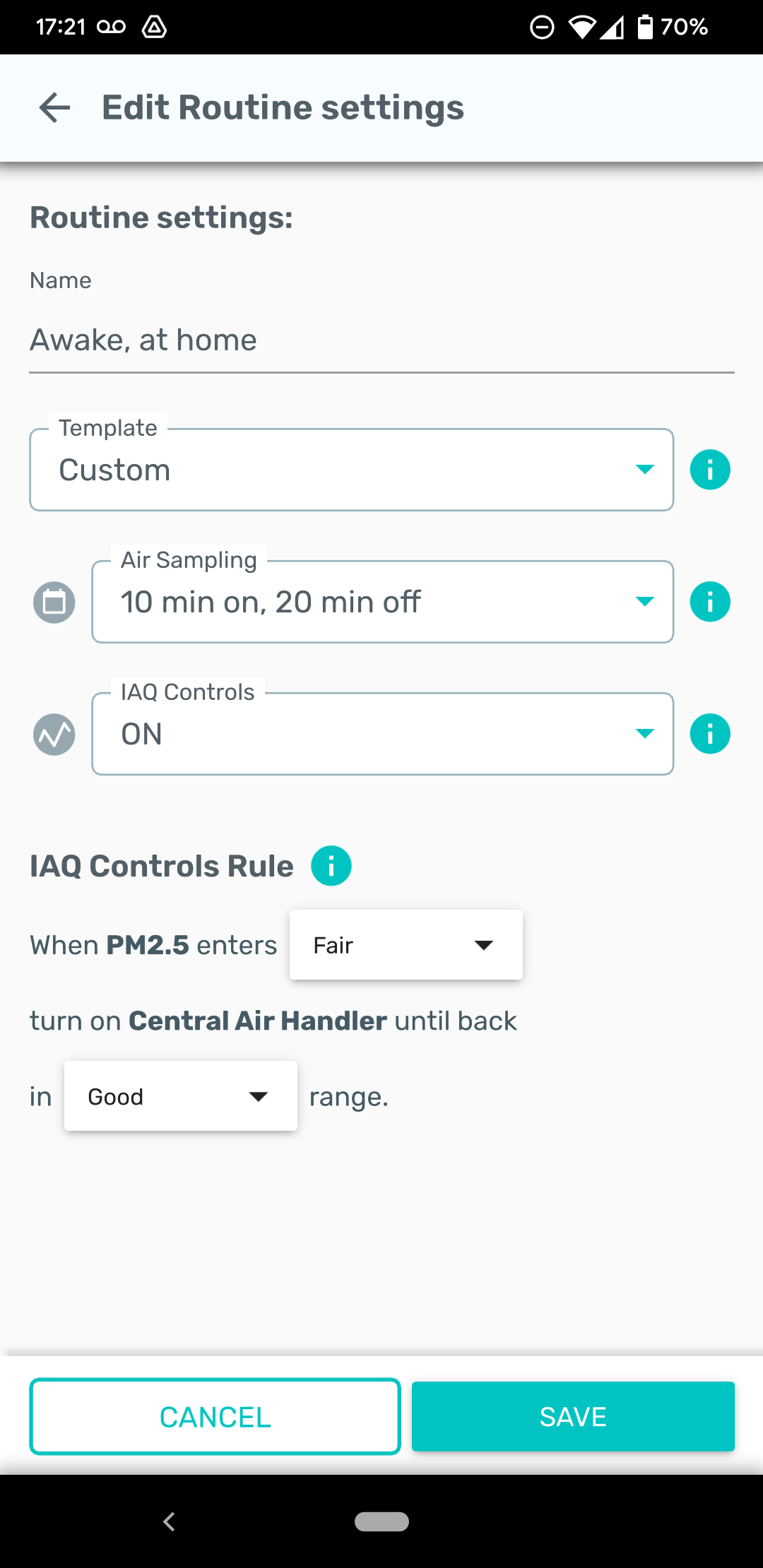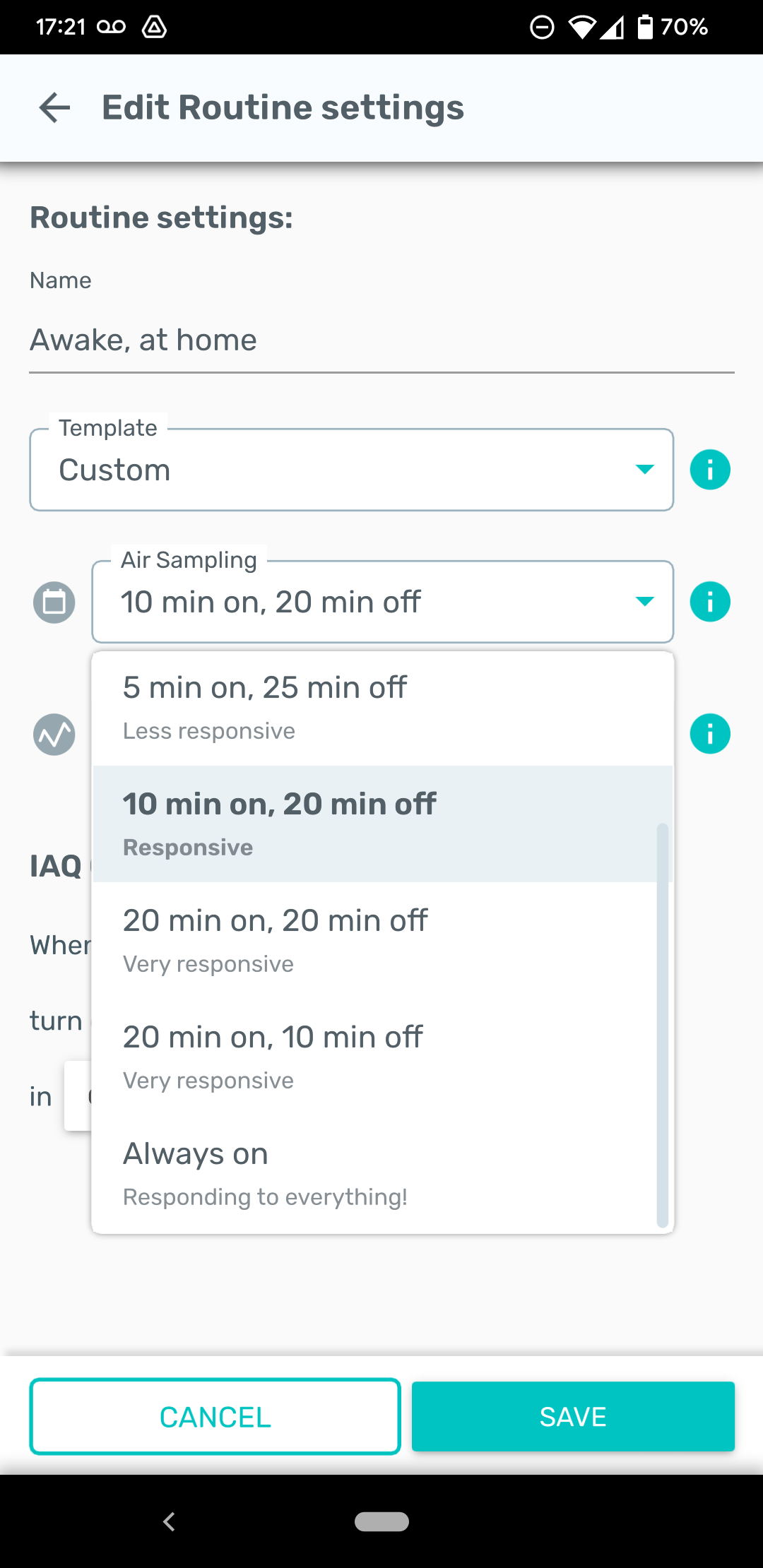 9. When you're happy with the settings you've chosen, click "Save".
10. Breathe better!
Related Articles